Population Health
The Oberoi Disease Management (ODM) digital audit platform represents the future of population health management in primary care.
Our platform is designed to support primary care to manage chronic diseases more effectively by stratifying patients based on their risk factors and targeting those who are not optimised in accordance with clinical guidelines.
The platform utilises non-patient identifiable real word data from primary care systems to create sophisticated reporting and dashboards allowing clinicians to focus their time on the highest risk patients across their population.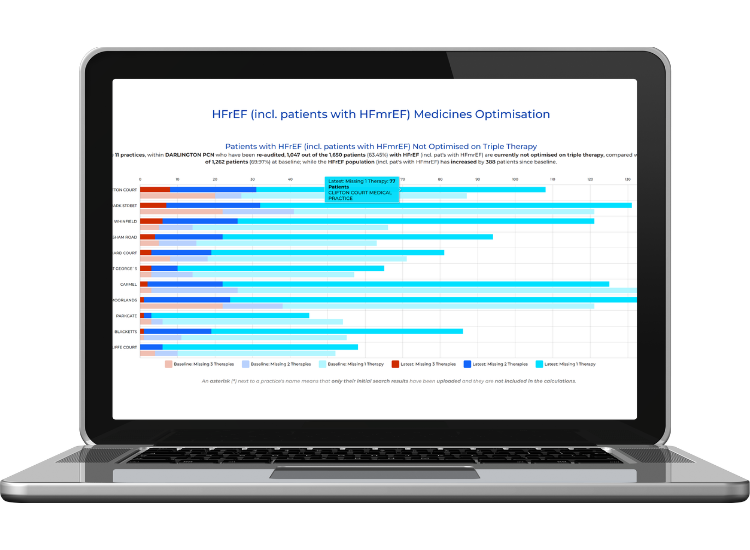 Our Digital Audit platform harnesses the power of intelligent strategic data analysis 
The interactive online reporting is aligned to NHS Structure
Measure progress through dashboards & downloadable PDF quarterly re-audit reports for:
Practices
PCNs / Clusters
ICBs
It has been designed to be easy to use and implement, with a user-friendly interface and comprehensive support and training.  Using the dashboards and reporting primary care providers can quickly and easily access patient data within their own clinical systems to intervene earlier and prevent complications from chronic disease.
Primary care also track the progress within their healthcare organisation over time and easily report the impact.
Our digital audit platform has proven to
improve the quality of individualised patient care and long-term outcomes
reduce hospital admissions and readmission
lower healthcare costs
Benefits of our Digital Audit Platform:
Improved Quality of Care: Real-time insights into practices, patient populations, and outcomes
Reduced Costs: Identifying areas of inefficiency and waste
Enhanced Accountability: Transparency and accountability to demonstrate commitment to quality and patient-centered care
Improved Decision-Making: Real-time data and insights, to improve decision-making and support evidence-based practices
Increased Productivity: Saving time and resources by automating many of the data collection and analysis tasks that are currently done manually
Oberoi Consulting are also able to work with the Pharmaceutical Industry to enable them to access specific modules for the NHS under a donated service programme or create a tailored digital audit platform for a specific disease area on their behalf.
NICE
National Institute for Health
and Care Excellence
Our work in supporting the NHS to implement guidelines and quality standards has been acknowledged by NICE.   NICE uses their shared learning platform to share innovation and best practice across the NHS, showcasing examples of those using NICE guidance and standards to improve local health and social care services
Click below to read more
Stroke Prevention in Atrial Fibrillation (AF) Protect and Perfect – Optimising anticoagulation treatment in partnership with Academic Health Science Network for the Kent, Surrey and Sussex  (AHSN KSSS).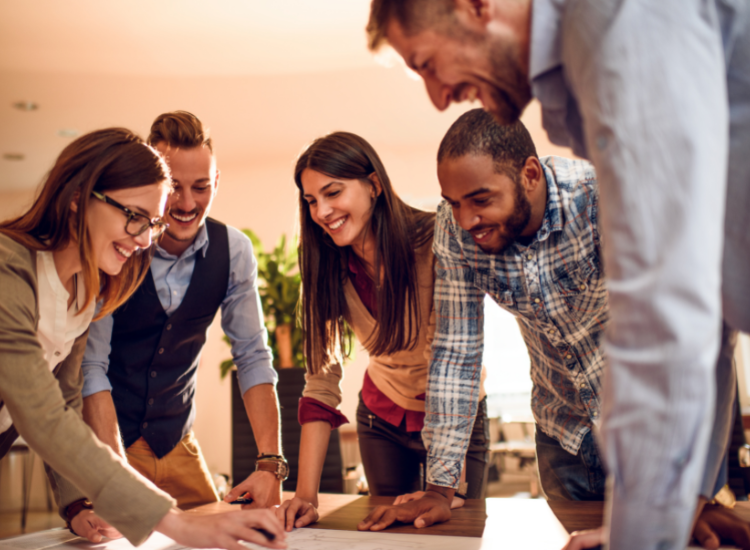 To read more about how we have impacted Heart Failure outcomes click to read an article from the PCCJ 
Client Feedback
"Oberoi Reporting tools are much easier to use and interpret than other tools. The main benefits being; the integration into the clinical system, the real time results, the ease of use identifying patients that need addressing… all at the click of a button."
"As a large PCN with 34000, who merged into one practice over the pandemic we had an urgent need to do a deep dive into the heart failure data to identify and categorise patients. With over 500 clinical records to review after Oberoi's initial audit, it was clear further support was needed to expedite timely identification and review of heart failure patients thus enabling appropriate treatments for their defined heart failure diagnosis.
As a result, our prevalence is now well above national average and patients are benefitting from the 4 pillars of heart failure treatment. Furthermore, we have a clear coding strategy to future proof our registers.
Thank you to Amanda from Oberoi who have been instrumental in this process."
"The Oberoi Heart Failure platform made it easy to track the impact on Heart Failure registers and number of patients optimised. And, the specialist nurses delivered robust patient centred clinical reviews, focusing on optimisation in line with the latest clinical evidence."
"When Oberoi Consulting were commissioned to improve the care and management of patients with Heart Failure, in practices across Darlington PCN, they delivered a professional service with excellent outcomes for both patients and practices."
"When Oberoi Consulting were commissioned to improve the care and management of patients with Heart Failure, in practices across Darlington PCN, they delivered a professional service with excellent outcomes for both patients and practices."
"As a PCN, the platform allows us to continually track improvement across all our practices.
Patients who are still not yet on all 4 pillars of treatment can be optimised using the searches & prompts integrated within our own clinical systems – providing an ongoing legacy."
"Oberoi's investigative work, to tidy the registers and patient coding, increased the heart failure prevalence across the PCN from 0.84% to 1.06% with an additional 113 patients, whilst the number of patients coded with HFrEF increased by 168.
The number of patients with HFrEF, on all four pillars of heart failure therapy, more than doubled after their input"
"The Heart Failure Specialist Nurses from Oberoi functioned independently and ensured patients were managed in accordance with our local prescribing practices.
Highly recommended."
"Thanks to Oberoi's Clinical Heart Failure Education & Shadowing Programme I was able to start my own Heart Failure clinic.
This would not have been possible without this fantastic programme of training and shadowing.
All of the training content was delivered clearly and on-point.
I wish more pharmacist prescribers were aware of training opportunity."
The Oberoi Digital Audit Platform is available for a range of

 different

modules including:
HF, AF, CKD, Asthma, COPD, Osteoporosis, Hypertension and Lipids.
Watch the Video below that highlights our Heart Failure service
Case Studies
We have worked with numerous clients over the years who have successfully utilised our platform to impact patient outcomes.
To view just a few of our case studies click below or to see all click here
Our Clients