Oberoi Consulting currently offers call handling services specifically for the healthcare sector, which are delivered through our sister company Oberoi Business Hub
Call Handling
Our experienced and well-trained team can manage calls either as a direct reception or on overflow, enabling healthcare organisations to prioritise key queries effectively. 
Our call handling service includes:
Signposting patients to relevant information.
Emailing call outcomes or queries to staff where appropriate.
Transferring urgent live calls through to the relevant practice personnel.
Following call handling protocols to manage, triage and booking patient appointments.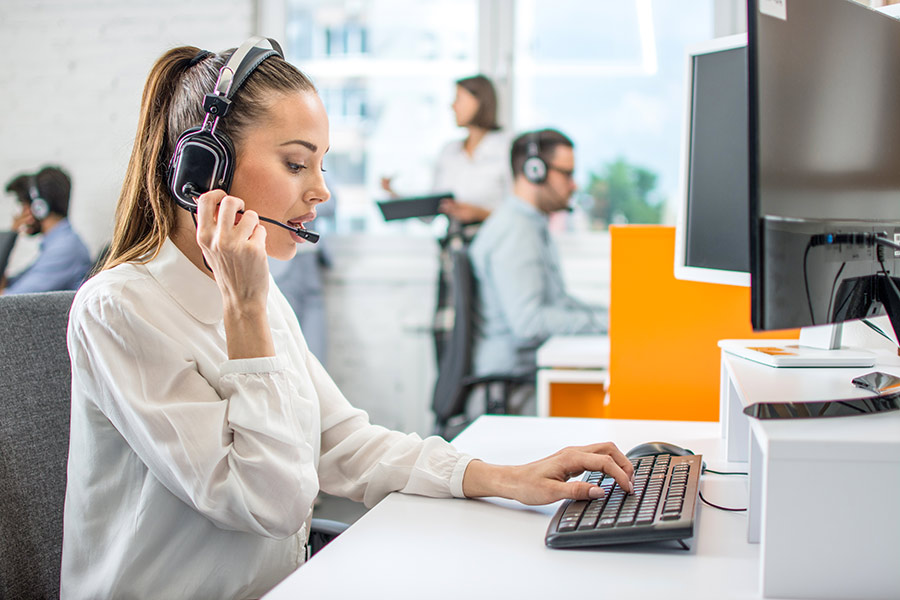 Oberoi Consulting's Health & Social Care Network (HSCN) enables us to access EMIS Web & SystmOne to manage patient booking systems
By partnering with us, practices can improve patient satisfaction, reduce wait times, and free up staff time to focus on core responsibilities
Strategic prioritisation of key queries, allowing practices to focus on urgent and important issues
Efficient call management through signposting patients to relevant information, transferring urgent live calls, and emailing call outcomes or queries to staff where appropriate
Increased flexibility for practice reception staff, who can manage emails from home while Oberoi reception staff answer calls or overflow
Dynamic and customizable call protocols on a daily basis as required
Professional call management by a trained team experienced in primary care, ensuring high-quality service for patients and staff
We understand the unique challenges that Primary Care is facing during these unprecedented times. That's why we are committed to providing cost-effective solutions that allow practices to continue delivering high-quality care to their patients.
Our Health and Social Care Network (HSCN) gives us access to EMIS Web and Systmone, enabling us to efficiently manage the patient booking system. 
Additionally, our call handling service includes an end-of-day summary (an example of which is show below) that details each call and its outcome, providing valuable insights to help practices improve their patient care.
Example of an End of Day Summary
Time Message Taken
Message For
Caller
Phone Number
Address
Message
Taken By
Message Delivery Method
23/03/2020 09:26
Receptionist name
Mrs Smith
05555 123 456
24 Some Street,
Anytown
AB12 3CD
Called to check whether her Diabetes Review with the nurse was taking place next week.
Advised no clinics are taking place at the moment (as per practice protocol) and we will get back in touch
Oberoi Staff Member Name 001
Email to admin team
23/03/2020 09:34
Dr Jones
Michelle from Local Pharmacy
05554 234 567
42 Some Street,
Another City
BC23 4DE
Urgent call for Doctor Jones from Pharmacist, they are out of stock of medication for Patient X – as per protocol, call patched through
Oberoi Staff Member Name 017
Local patch
23/03/2020 09:46
Reception
Mrs Jones
05553 345 678
22b Some Row,
Anywhere
CD34 5EF
Has COVID-19 symptoms, went through the protocol and signposted to: NHS 111
Oberoi Staff Member Name 034
Email to GP and admin
The above table highlights examples of calls; all outcomes would be undertaken in accordance with practice protocols agreed before service implementation.
We can set up the service within 24 hours and work with your teams to set up a triage protocol.
To arrange a call please contact us on 01332 546 920, or email us at admin@oberoi-consulting.com.