Making a Difference in Clinical Practice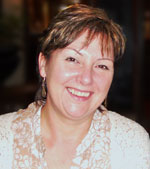 I have worked with Oberoi Consulting since 2005 as a Regional Account Manager. Prior to joining Oberoi, I worked with EMIS, one of the country's largest clinical system suppliers, for 6 years and have great depth of knowledge and experience of both GP Practice and Clinical Computer Systems.
Amongst numerous projects undertaken over the past 6 years, I have developed many bespoke training sessions for Pharma clients, PCT Medicines Management Teams and GP Practice personnel.
Understanding the Issues and Problems
As part of our continuing development of relationships with our Pharma clients, I have been involved in designing Training Programmes to improve understanding of Clinical Systems and how clinicians use the systems to manage patients.
This training has proved invaluable for Pharmaceutical companies providing our clients with a deeper understanding of the consultation process and patient management from the clinician's perspective.
With this knowledge many companies have been able to develop solutions and services to support their customers and in turn improve the patient journey.
Solutions and Implementation
The training is geared to, and developed with, the individual brands in mind and the relevant clinical area.
Following training clients have been able to engage with NHS customers offering assistance and expertise from Oberoi to support the effective implementation of guidelines and pathways having learned about how these tools work in practice.
Some feedback from delegates on previous courses:
"The course gave me an understanding of how the databases worked – we receive enquiries on these, so will enable me to respond with a greater insight"
"I will discuss how we can use the knowledge gained with colleagues and where necessary adapt our approach to GPs over the next few months."
"What we learned will shape our strategy"
"This will integrate into the guidance and activities we recommend for the field force over the coming months"
You can read the original article online on the PharmaTimes.com website, or in the November 2011 edition of the magazine.