Hello everyone,
Autumn has passed so quickly and winter is well and truly established!  I hope you are all keeping well, warm and safe in your respective work places and roles.
The first thing to mention is that we have expanded our team of nurses.
Here at HQ we have recruited 3 additional HF nurses and I would like to officially welcome Mary Crawshaw-Ralli, Anne Williams and Helen Oxenforth to the team.
I had the upmost pleasure of working with Mary and Anne about 18 years ago in the Bradford HF service, which was one of the first programmes funded by the British Heart Foundation.
I'm delighted that we have been reunited, they bring such a wealth of experience and insight to the team.
Helen is an experienced heart failure nurse working and residing on the opposite side of the North to the Yorkshire nurses.
Helen has been equally instrumental in running a heart failure service and between us all, we are a formidable team!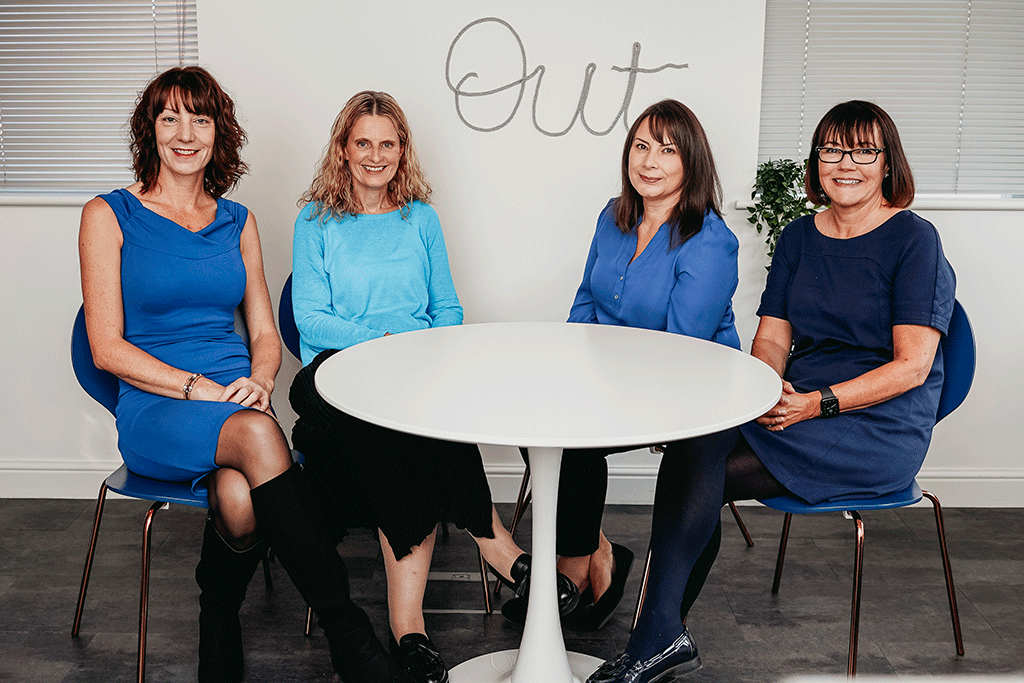 This month's blog focuses on clinical notes reviews and some of the key themes I have found when reviewing notes in general practice for patients with a confirmed diagnosis of Heart Failure with reduced Ejection Fraction (HFrEF) (more commonly known as left ventricular systolic dysfunction (LVSD))
It goes without saying there is noticeably a "pandemic effect" to be found during current times. There are some patients who are still being called for routine monitoring.
Delayed blood, vital signs monitoring is still evident in the clinical records, with some not having had these recorded in the last 12 months.
HF medication optimisation can be missed at opportune primary care reviews and some patients have simply been lost to secondary care cardiology and heart failure clinic follow up.
In reality, some medications that are used for HFrEF cases are not always tolerated. Searching for why a patient's medication hasn't been optimised can take time, remember to code those patients who cannot take a medication for whatever reason (please 'except' code this in the record).
If a patient cannot tolerate a higher dose of a medication, then please use the maximum tolerated dose code to help the next clinician who reviews the patient.
Remember the Quality and Outcomes Framework (QOF), used in England, has set indicators for each practice to achieve on an annual basis.
If a medication is "except coded" one year it will have to be refreshed the following QOF year.
Conversely, some patients' medications may have been coded as "taking maximum anti-hypertensive therapies" but in the record, the medications for HFrEF there has been no attempt to titrate these for this condition, even when blood pressure is higher than desired. Keep focused on the heart failure diagnosis and the expected treatment plan we would ideally want to see. Double check everything as this may deter clinicians away from titrating when they see this code been used.
Finally, I would like to finish on offering suggestions relating to finding vital sign data in the clinical record. In practice, it is far easier to find and review vital sign data if the vital sign icon is used within SystmOne for example.
Some practices have only blood pressure within the numeric graph function and pulse has to be searched for within the new journal section.
Pulse rates when found often do not have the rhythm documented. By using the vital sign icon function this allows the reviewer to easily see all observations. There is also a prompt to select pulse rhythm which of course, helps form part of the overall HF review.
As always, if you would like to discuss any of this or other blogs please feel free to contact me on
Amanda.Crundall@oberoi-consulting.com
Merry Christmas to you all and your families, keep safe.